AC Milan's head of signing players Massimiliano Mirabelli claims that Pierre-Emerick Aubameyang wanted to make a move to the San Siro in the summer, but he was unable to do so since Borussia Dortmund did not intend to sell him.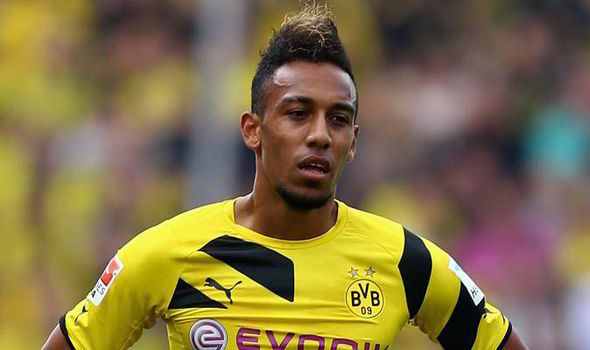 Aubameyang is no stranger to the San Siro after having moved to the club as a teenager back in 2008. He represented the club for only a handful of matches in the youth team and never made it to the senior team on a regular basis. He ended up leaving the club on a permanent basis in 2012 to St Etienne. This brought about the best in his career and it was only a year later that he made the € 13 million switch to Borussia Dortmund.
Now, Aubameyang has become one of the top players in world football. He has been able to achieve this status after scoring 31 goals in just 32 league appearances last season. In the summer transfer window, he was linked with almost every club like Liverpool and Chelsea. Yet, Borussia Dortmund's inability to secure a replacement meant that the German outfit were not ready to let him leave. After having spent more than € 230 million on several new players in the summer, AC Milan looked to add a top quality striker in the form of Aubameyang. Yet, Mirabelli says that the transfer never materialised.
"He's a great player and he wanted to come to Milan, but there are some weddings which you just can't arrange. Dortmund struggled to allow him to leave and that is what happened, but he is still a great player," said the sporting director. However, the club were able to bring in Portuguese striker Andre Silva as the alternate option. "He's certainly going to be one of the best in the world in the coming years. He's a very important, young player, but like all Portuguese, he needs a bit of time to settle in and adapt," said Mirabelli.